NEWS UPDATE - January - March 2015



March 14 : ultra rare ERIC CARR related 1989 track surfaced !!


From :

Kiss Related Recordings
A song with the title "Make A Difference" featuring Eric Carr on drums is recently surfaced.
"Make A Difference" is recorded at Millbrook Sound Studios NY, December 11-17, 1989 for Poughkeepsie's 101.5 WPDH-FM, and was an all-star charity effort to raise awareness of hunger in the Hudson Valley area and to promote efforts for a canned food drive.
Besides Eric Carr, also John Regan (bass) and Richie Scarlet (guitars) were involved with the recordings. Other known musicians includes Benny Mardones (vocals), Daryl Hall (vocals), Randy Jackson (guitar/vocals), Bobby Messano (guitar), ...








January 11 : MARCEESE 's 2nd folk KISS Tribute album and videoclip


From :

Kiss Related Recordings

/

Marceese
In April 2013 Berlin based folksinger and guitarplayer Marceese released his first full KISS Tribute album "Baby Driver". He announced to record the complete KISS backing catalog from the 70's area. On January 23, 2015 Timezone Records is set to release his second coup called "Have Love, Will Travel". He made it his business.

Like on his first KISS cover album Marceese nearly forgoes the big hits and leave some die-hard-fans with clueless faces. And surprisingly the new interpretations sound way older than the originals by Gene, Ace, Peter and Paul ! Which is result of Marceese slipping over his own Americana-folk-style to 70's Hard Rock tunes.
"Tomorrow and Tonight" and "Move On"for example sounds like 40ies / 50ies recordings.
But again you count on that native Berliner, so he thunderstruck with a Hendrix-influenced version of the disco-song "Dirty Livn'", just to keep it up with a cheesy yearning variation of "Easy Thing"...

"Have Love, Will Travel" is a varied folk record in the broadest sense, far away from the excessively buffoonery of the New York Hard Rock quartet.


"Have Love, Will Travel" track list :
01 Tomorrow and Tonight
02 Man Of 1000 Faces
03 Plaster Caster
04 I Want You
05 Radioactive
06 Got Love For Sale
07 Easy Thing
08 Move On
09 Dirty Livin'
10 Rip It Out
11 Rock and Roll All Nite



January 1 : Momoiro Clover Z x KISS Collaboration on YouTube


From :

kissonline.com
KISS have recorded two new songs with the Japanese Idol winners Momoiro Clover Z (also known as Momoclo). The 13th single for the Japanese group, "Yume No Ukiyo Ni Saitemina", was co-written by Paul Stanley and producer Greg Collins with lyrics by Yuho Iwasato and Stanley. Momoclo takes the lead on the song while KISS provides the instrumentation and backing vocals.

The KISS version will also include the extra song SAMURAI SON, which is also slated to be included on the January 28th release of the Japanese version of "Best of KISS 40".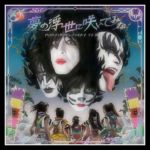 "Yume no Ukiyo ni Saitemina" credits :
Lyrics :Iwasato Yuho, Paul Stanley
Music : Paul Stanley, Greg Collins
Arrangement : KISS, Greg Collins
Player and Chorus :KISS

"Samurai Son" credits :
Lyrics : Paul Stanley
Music : Paul Stanley, Greg Collins
Arrangement : KISS, Greg Collins
Player : KISS
Chorus : Momoiro Clover Z

Here's the official sneak peek trailer for the KISS vs. Momoiro Clover Z single that will be released on January 28. It will be released in two versions - "Momoclo Edition" and "KISS Edition" - via iTunes in 120 countries.



From :

momoclovskiss.com
To hear a full version on "Samurai Son"visit www.momoclovskiss.com, and from there post a tweet on twitter using #KISS or #Momoclo ......

last update : 2015-03-14


New Releases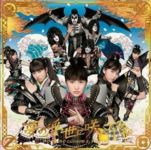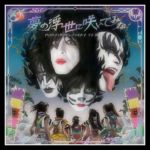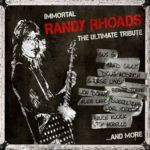 Immortal Randy Rhoads Febr 2015
The Ultimate Tribute (Bruce Kulick)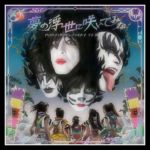 KISS vs Momoiro Clover Z
collaboration single Jan 28, 2015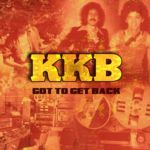 KKB (Bruce Kulick) January , 2015




MARCEESE January 23, 2015
Have Love Will Travel KISS Tribute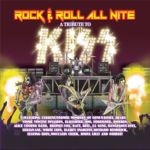 A Tribute To KISS January 13, 2015 Rock & Roll All Nite 1974 - 2014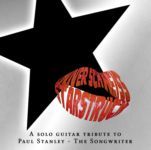 STARSTRUCK December, 2014
A Solo Guitar Tribute To Paul St..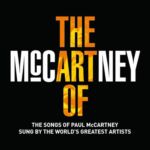 The Art Of McCartney Nov 17, 2014
Paul McCartney Tribute ( KISS )


News Archives