NEWS UPDATE - September 2014
Sept. 18 : KISS - Love Gun Deluxe Edition To Be Released October 28


From :

melodicrock.com
Universal Music are proud to announce the next stage of KISS' 40th anniversary celebrations, with the release of a Deluxe Edition of the 1977 U.S. platinum album, Love Gun, on 2CD and digital formats.

The band's sixth studio recording, Love Gun was the first album to feature lead vocal performances from all four original band members, and the last studio album with the original KISS line-up. Love Gun has since gone on to sell more than four million copies worldwide.

The 2CD / digital edition includes the complete original album re-mastered on the first disc, featuring such classics as the title track 'Plaster Caster', the song inspired by Cynthia Plaster Caster, the groupie famous for taking casts of rock star genitalia; 'Shock Me', written about Ace Frehley suffering an electric shock during a concert in Lakeland, Florida; 'Christine Sixteen', and 'Then She Kissed Me', the band's cheeky, gender-switching cover of the Crystals' 1963 hit penned by Jeff Barry, Ellie Greenwich and Phil Spector.

The second disc is made up of rare, previously unreleased Love Gun demos of 'Plaster Caster', 'Then She Kissed Me', 'Tomorrow and Tonight' and 'Much Too Soon'. Also, the first four lines of the demo 'I Know Who You Are' eventually evolved and became the song 'Living In Sin'. A glimpse into Paul Stanley's creative process is demonstrated in 'Love Gun (Teaching Demo)' with Stanley talking through the various chords of the song after writing the song with the next version ' 'Love Guun (Demo)' ' being the complete demo performance. 'Reputation', the only previously released demo, was originally included on this year's KISS 40 compilation.

Also included is a 1977 interview with Gene Simmons, as well as three never-before-available live tracks from the KISS show at the Capitol Centre, Landover in Maryland U.S.A. from December 20, 1977 ' 'Love Gun', 'Christine Sixteen' and 'Shock Me'. The package also includes liner notes written by Def Leppard's Joe Elliott, currently on tour with KISS.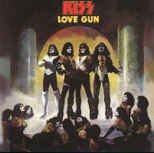 CD ONE - Original Album:
1. I Stole Your Love
2. Christine Sixteen
3. Got Love For Sale
4. Shock Me
5. Tomorrow And Tonight
6. Love Gun
7. Hooligan
8. Almost Human
9. Plaster Caster
10. Then She Kissed Me

CD TWO - Demos, Interview & Live:
1. Much Too Soon (Demo)*
2. Plaster Caster (Demo)*
3. Reputation (Demo)
4. Love Gun (Teaching Demo)*
5. Love Gun (Demo)*
6. Gene Simmons Interview (1977)*
7. Tomorrow And Tonight (Demo)*
8. I Know Who You Are (Demo)*
9. Love Gun (Live in Largo, MD 1977)*
10. Christine Sixteen (Live in Largo, MD 1977)*
11. Shock Me (Live in Largo, MD 1977)*

September 9 : Paul McCartney tribute album featuring KISS
From :
Kiss Related Recordings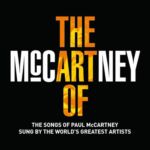 It's hard to believe but August 2010 it was reported here that KISS bassist/vocalist Gene Simmons revealed during an interview that the band spent time at a Los Angeles studio recording a cover version of "Venus And Mars" for an upcoming PAUL MCCARTNEY tribute album.

February 2012 producer Ralph Sall already had been working on the album for two and a half years, but had yet to partner with a label or distributor for the release. Beside working in the studio, he also planned a TV special (DVD) using footage of the studio sessions and interview with the participating artists.



From :

theartofmccartney.com (PRESS RELEASE)
The "The Art Of McCartney" is a long awaited and very special project celebrating one of the most universally acclaimed songwriters of all time, Sir Paul McCartney. With backing provided by McCartney's long time band, classic tracks such as Maybe I'm Amazed, My Love, The Long And Winding Road, When I'm 64, Let It Be, Helter Skelter, Eleanor Rigby, Live And Let Die have been recorded by some of the world's greatest artists.
The calibre of artists showing their respect to Paul's songwriting genius is truly staggering. Bob Dylan, Billy Joel, The Cure, The Who's Roger Daltrey, Brian Wilson, Alice Cooper, Def Leppard, Dr John, Yusuf, Barry Gibb, Jamie Cullum, KISS, Chrissie Hynde, ELO legend Jeff Lynne, and many more have recorded McCartney songs exclusively for this album.
READ FULL PRESS RELEASED CLICKING HERE.

"The Art Of McCartney" is available in five beautifully packaged formats :
- THE ART OF McCARTNEY (Exclusive Deluxe 4CD / 1DVD / 4LP Box Set)
- THE ART OF McCARTNEY (Exclusive Deluxe 4 LP vinyl Box Set)
- THE ART OF McCARTNEY (2CD + 1DVD Casebook)
- THE ART OF McCARTNEY (2CD album)
- THE ART OF McCARTNEY (3LP vinyl album)
and
- THE ART OF McCARTNEY (MP3 digital download)

CD Tracklist :
CD1
01. Maybe I'm Amazed - Billy Joel
02. Things We Said Today - Bob Dylan
03. Band On The Run - Heart
04. Junior's Farm - Steve Miller
05. The Long And Winding Road - Yusuf/Cat Stevens
06. My Love - Harry Connick, Jr
07. Wanderlust - Brian Wilson
08. Bluebird - Corinne Bailey Rae
09. Yesterday - Willie Nelson
10. Junk - Jeff Lynne
11. When I'm 64 - Barry Gibb
12. Every Night - Jamie Cullum
13. Venus And Mars/Rock Show - KISS
14. Let Me Roll It - Paul Rodgers
15. Helter Skelter - Roger Daltrey
16. Helen Wheels - Def Leppard
17. Hello Goodbye - The Cure Featuring James McCartney

CD2
01. Live And Let Die - Billy Joel
02. Let It Be - Chrissie Hynde
03. Jet - Robin Zander & Rick Nielsen of Cheap Trick
04. Hi Hi Hi - Joe Elliot
05. Letting Go - Heart
06. Hey Jude - Steve Miller
07. Listen To What The Man Said - Owl City
08. Got To Get You Into My Life - Perry Farrell
09. Drive My Car - Dion
10. Lady Madonna - Allen Toussaint
11. Let Em In - Dr. John
12. So Bad - Smokey Robinson
13. No More Lonely Nights - The Airborne Toxic Event
14. Eleanor Rigby - Alice Cooper
15. Come And Get It - Toots Hibbert with Sly & Robbie
16. On The Way - B.B. King
17. Birthday - Sammy Hagar

bonus tracks on Exclusive DeLuxe Editions :
01. C Moon - Robert Smith
02. Can't Buy Me Love - Booker T-Jones
03. P.S. I Love You - Ronnie Spector
04. All My Loving - Darlene Love
05. For No One - Ian McCulloch
06. Put It There - Peter, Bjorn & John
07. Run Devil Run - Wanda Jackson
08. Smile Away - Alice Cooper


September 2 : Knights In Satan's Service - Houston KISS Tribute LP
From :
Artificial Head Records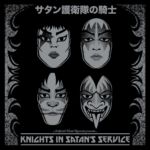 On September 6 Artificial Head Records will release a limited edition colored vinyl set + free bonus 7"single which features a
collection of 12 Houston area bands covering their favorite KISS songs! This does not suck... if it did, we would make it a free download. But it doesn't. All bands were professionally recorded and the album has been mastered specifically for a vinyl release. The booklet contains photos and info on the bands! No way modernize guitar tones etc; we just wanted it to sound better.

The vinyl LP will be released on red, blue, purple an green vinyl, only 100 pressed each.
The album will also be available for download September 6 2014 at https://artinstitute.bandcamp.com/album/knights-in-satans-service.


last update : 2014-09-21


New Releases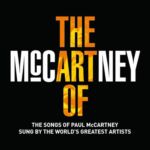 The Art Of McCartney Nov 17, 2014
Paul McCartney Tribute ( KISS )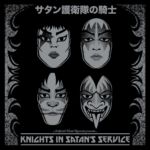 Artificial Head Records Sept 6, 2014
presents nights In Satan's Service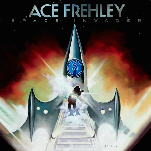 ACE FREHLEY August 19, 2014
Space Invader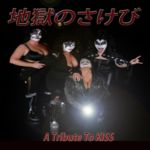 HOTTER THAN HELL July 29, 2014
A Tribute To Kiss


News Archives