NEWS UPDATE - May 2015

May 17 : ACE FREHLEY plays guitar on Nashville country album
From :
Kiss Related Recordings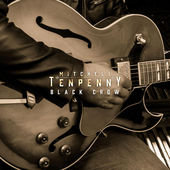 One of Nashville's top emerging singer / songwriters, Mitchell Tenpenny has just released his debut album "Black Crow" on Creation Lab Records and includes eleven songs written and co-written by Mitchell.

The first single is "Black Crow" and it included some cool musicians playing on it. "This is my favorite song on the album by far. It was a blast to have Ace Frehley from KISS and Brian Welch from Korn playing guitar on this cut," Mitchell enthused.
The single of "Black Crow" featuring Ace Frehley and KORN's Brian Welch was released on iTunes November 25, 2014.




May 17 : TWO PODCASTS dedicated to KISS Related Recordings
From : Kiss Related Recordings
Just found out that rockandorrollpodcast did two podcasts dedicated to the KISS' Related discography... see the play lists below ...

Listen to ROCK AND OR ROLL Podcast 045 - KISS KONNECTIONS I CLICKING HERE.
- BOBBY RYDELL - KISSIN' TIME
- NEIL SCOTT - IT HAPPENED ALL OVER AGAIN
- BULLFROG BHEER - STANLEY THE PARROT
- CHELSEA - SILVER LINING
- MOLIMO - 1971 DEMO
- TOMORROW MORNING - FREEWHEELING
- THE HOLLIES - I WANNA SHOUT
- WICKED LESTER - SHE (ALTERNATE MIX)
- DUST - PULL AWAY/SO MANY TIMES
- SEAN DELANEY - BATON ROUGE
- THE SKATT BROS - DANCIN' FOR THE MAN
- THE ROLLING STONES - 2000 MAN
- GERARD MCMAHON - IS THAT YOU?
- CRAZY JOE AND THE VARIABLE SPEED BAND - EUGENE
- LIGHTNING - DISCO SYMPHONY
- CARR - SHANDI (AUDITION TAPE)
- BRYAN ADAMS - DON'T LEAVE ME LONELY
- TREASURE - TURN YOURSELF AROUND
- WARRIOR - GYPSY IN HER EYES
- ROBERT FLEISCHMAN - NEVER NEVER LAND
- XCURSION - NEVER AGAIN
- BAD AXE - WHAT DID I DO
- JOHN NORUM - BACK ON THE STREETS
- WHITE TIGER - STILL STANDING STRONG
- PIPER - DROP BY AND STAY
- BILLY SQUIER - CALLEY OH
- BLACKJACK - WELCOME TO THE WORLD
- ROZETTA - PICK ME UP
- 707 - MEGA FORCE (LIVE)

Listen to ROCK AND OR ROLL Podcast 046 - KISS KONNECTIONS II CLICKING HERE.
- PETER CRISS - BUDWEISER COMMERCIAL
- COFFIN BREAK - BETH
- DESMOND CHILD & ROUGE - THE FIGHT
- BTO - ROCK N' ROLL HELL
- RUSS BALLARD - IN THE NIGHT
- SPIDER - CHANGE
- ACE FREHLEY - I GOT THE TOUCH (DEMO)
- RICHIE SCARLET - NOTHING IS SACRED
- STREETHEART - DANCING WITH DANGER
- THE CRISS-PENRIDGE ALLIANCE - TELL TALE HEART
- THE KEEP - BEEN A LONG TIME
- WENDY O. WILLIAMS - THIEF IN THE NIGHT
- BLACK N' BLUE - WITHOUT LOVE
- BLACK N' BLUE - GREAT GUNS OF FIRE
- KEEL - EASIER SAID THAN DONE
- GYPSY ROSE - POISONED BY LOVE
- SILENT RAGE - ALL NIGHT LONG
- KING KOBRA - LEGENDS NEVER DIE
- DORO - MIRAGE
- BALANCE - IS IT OVER
- SKULL - HEAD OVER HEELS
- BLACKTHORNE - WE WON'T BE FORGOTTEN
- DRIVE - THE ENTITY
- KAREN NEWMAN - BITE YOU IN THE DARK
- GEOFF LIEB - JUMP THE GUN (DEMO)
- WAR BABIES - HANG ME UP
- VOODOO X - A LOVER LIKE YOU
- CROWN OF THORNS - WINTERLAND
- EDDIE MONEY - IF WE EVER GET OUT OF THIS PLACE
- PAUL STANLEY - THE PHANTOM OF THE OPERA

May 12 : BRUCE KULICK Talks New Single, New Album & Meatloaf


From :

Cobras & Fire
Key West, FL (5/2/15)- Legendary guitarist Bruce Kulick, in a career-spanning interview by the podcast Cobras & Fire, announces the release of a new single this June and plans for his new solo album. Conducted prior to a Grand Funk Railroad headlining concert in Key West, Kulick shares in depth stories from topics including:

Meatloaf Boot Camp
Michael Bolton's shoe fetish
KISS Exposed video porn stars
Hot in the Shade drum machines
Revenge Spinal Tap
Recording Carr Jam
Alive III fixes
I Walk Alone demos
Paul walking around in Starchild boots during Carnival of Souls
Timeline of KISS reunion negotiations
Art of not making instrumental wankfests
Recording solo albums Audiodog, Transformer, BK3
Release of BK3 Vinyl
Release of new single this June
Plans on new solo album via PledgeMusic

Cobras & Fire is a rock podcast with a silly name focused on sharing new music from bands that have the hooks, melody and attitude of classic rock bands. Cobras & Fire is part of the growing Decibel Geek podcast family and hosted by Loose Cannon and Bakko, writers from DecibelGeek.com.

Listen or download the interview CLICKING HERE.


May 3 : BURNING POINT covers "I've Had Enough (Into The Fire)"
From :

Kiss Related Recordings
Finnish power metal band BURNING POINT will release their new, self-titled album on June 12 in Europe and July 7 in the U.S. via AFM Records.

The CD includes five brand new songs (including a cover version of KISS' 1984 "I've Had Enough (Into The Fire)" and six re-recorded tracks from the band's first three albums.

The self titled album will be the sixth BURNING POINT album, but the first with new vocalist (former Battle Beast) singer Nitte Valo.


last update : 2015-05-18


New Releases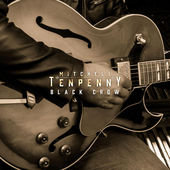 MITCHELL TENPENNY April 2015
Black Crow (Ace Frehley)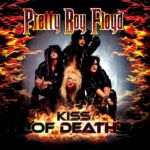 PRETTY BOY FLOYD March 2015
KISS Of Death - Tribute To KISS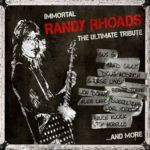 Immortal Randy Rhoads Febr 2015
The Ultimate Tribute (Bruce Kulick)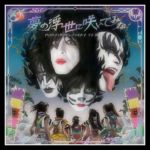 KISS vs Momoiro Clover Z
collaboration single Jan 28, 2015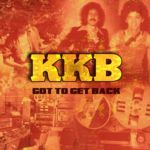 KKB (Bruce Kulick) January , 2015




MARCEESE January 23, 2015
Have Love Will Travel KISS Tribute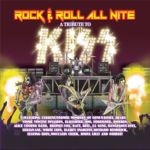 A Tribute To KISS January 13, 2015 Rock & Roll All Nite 1974 - 2014


News Archives