NEWS UPDATE - March - April 2015



April 5 : ultra rare WHITE TIGER rehearsal videos surfaced !!


From :

Kiss Related Recordings
Today marks 8 years ago that Mark St. John passed away.
In his memory WHITE TIGER / SILENT RAGE drummer Brian James Fox has uploaded a couple of WHITE TIGER rehearsal videos. "Stand and Deliver" is from WHITE TIGER's 1986 album, while "Live For Today" appeared on WHITE TIGER 2nd album demo's.



R.I.P. Mark Leslie Norton (aka Mark St. John) - February 7th, 1956 - April 5th, 2007.

April 2 : Deadline reissued PRETTY BOY FLOYD's KISS OF DEATH


From :

Kiss Related Recordings
On March 31 Cleopatra / Deadline have reissued Pretty Boy Floyd's 2010 "Kiss Of Death - A Tribute To Kiss" album.

Kiss Of Death tracklisting: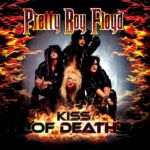 01 King Of The Night Time World
02 Room Service
03 I Stole Your Love
04 I Love It Loud
05 Goin Blind
06 Deuce
07 Creatures Of The Night
08 Detroit Rock City
09 Firehouse
10 Love Gun
11 Shout It Out Loud
12 Christine 16
13 Strutter
14 Let Me Go Rock 'n Roll
15 Black Diamond


March 14 : ultra rare ERIC CARR related 1989 track surfaced !!


From :

Kiss Related Recordings
A song with the title "Make A Difference" featuring Eric Carr on drums is recently surfaced.
"Make A Difference" is recorded at Millbrook Sound Studios NY, December 11-17, 1989 for Poughkeepsie's 101.5 WPDH-FM, and was an all-star charity effort to raise awareness of hunger in the Hudson Valley area and to promote efforts for a canned food drive.
Besides Eric Carr, also John Regan (bass) and Richie Scarlet (guitars) were involved with the recordings. Other known musicians includes Benny Mardones (vocals), Daryl Hall (vocals), Randy Jackson (guitar/vocals), Bobby Messano (guitar), ...




March 2 : STONE SOUR to release cover EP featuring KISS "Love Gun"


From :

Blabbermouth.net
Acclaimed rockers STONE SOUR have announced details of "Meanwhile In Burbank…" a five-song "Record Store Day" exclusive EP featuring covers of legendary artists BLACK SABBATH, METALLICA, KISS, JUDAS PRIEST and ALICE IN CHAINS. Recorded live at Room 237 in Burbank, California, "Meanwhile In Burbank…" will be available on vinyl exclusively at select record stores on April 18.

"Meanwhile In Burbank…" track listing:
01. We Die Young (ALICE IN CHAINS cover)
02. Heading Out To The Highway (JUDAS PRIEST cover)
03. Love Gun (KISS cover)
04. Creeping Death (METALLICA cover)
05. Children Of The Grave (BLACK SABBATH cover)

Corey Taylor said on "The Jasta Show" podcast about the record, "This is something that we've been talking about since the first album came out, with STONE SOUR. We've always wanted to do this. Even as people have come, people have gone, this is still something we've always come back to, and we just never had the opportunity to do it. And we just kind of said, 'Well, screw it.'"

On its last North American tour, STONE SOUR played a different cover every night, including METALLICA's "Creeping Death", KISS' "Love Gun", JUDAS PRIEST's "Heading Out To The Highway" and PETER GABRIEL's "In Your Eyes".


last update : 2015-04-06


New Releases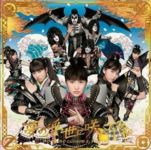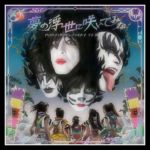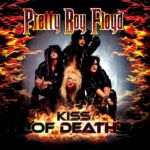 PRETTY BOY FLOYD March 2015
KISS Of Death - Tribute To KISS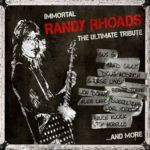 Immortal Randy Rhoads Febr 2015
The Ultimate Tribute (Bruce Kulick)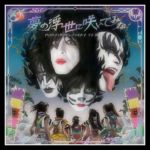 KISS vs Momoiro Clover Z
collaboration single Jan 28, 2015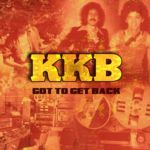 KKB (Bruce Kulick) January , 2015




MARCEESE January 23, 2015
Have Love Will Travel KISS Tribute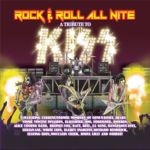 A Tribute To KISS January 13, 2015 Rock & Roll All Nite 1974 - 2014


News Archives